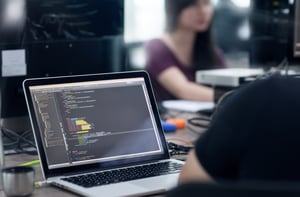 Is your company enhancing existing software? There could be tax credits available to help offset the cost of this work. The R&D Tax Credit was designed to encourage companies to not only develop new products and processes, but also to improve existing products and process - To give you an edge in a competitive market.
In fact, there are generally numerous phases within a software development project that enhances existing software that contain Qualified Research Expenses (QREs).
Phases of Software Development
Software development typically happens in seven main phases, often called the software development lifecycle (SDLC). One of our previous blog posts highlighted all seven phases of the software development lifecycle in order to show the range of qualifying expenses within each phase. This blog will focus in on specific activities within the final phase: software maintenance and enhancements.
Maintenance and Enhancements
The final step relates to the continued evolution of the system. Enhancements and improvements are made over time to meet changing and evolving user needs. These enhancements often relate to improved performance, new functions, features or capabilities - These types of activities usually qualify. Examples of on-going activities that would not qualify include:
Routine post-production support
On-going technical updates
Bug fixes
Cosmetic changes
Developing user documentation
So, it's important to be thinking in terms of "enhancements" vs. "maintenance". As noted above in the SDLC blog, depending on the size and scope of the enhancement effort, some or all of the seven phases of development may occur. Likely qualifying activities include planning, requirements gathering, design, and testing activities - These are the core activities to focus on when looking for qualified research expenses.
Apply The Four-Part Test
Once you've identified potential qualifying activities, run them through the four-part test to verify. The four parts of the test are:
Permitted Purpose. This is the activity intended to make or improve either a product or process that results in improved function, performance, reliability, quality or cost efficiency.
Technical Uncertainty. This is the activity intended to eliminate technical uncertainty when developing or improving a product or process related to methodology, design, techniques, formulas or inventions.
Process of Experimentation. This is the activity that includes a process of experimentation to eliminate or resolve technical uncertainty. During the process, various alternatives and approaches are evaluated by modeling, simulation, trial and error, prototyping and other methods.
Technological in Nature. The process of experimentation must rely on the hard sciences (engineering, physics, biology, chemistry, computer science).
Ask a specialist about how the credit can help your business be even more profitable. Working with a professional tax adviser throughout this complex process is the best way to ensure a thorough and accurate claim is prepared for filing, in order to maximize your return on investment in software development.