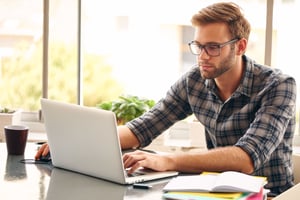 Now that the federal R&D tax credit has been made permanent, manufacturing companies have a great opportunity to save hundreds of thousands of dollars a year. The recent tax law changes reinforce the importance of the credit as a matter of tax policy and global competitiveness.
Even so, some companies may still decide not to claim the R&D tax credit because their resources are limited or they fear risking a complicated, time-consuming audit. The good news is that the number of companies being audited has changed because recent court cases have helped to clarify the procedure for claiming these credits in favor of the taxpayer.
If your company relies on the hard sciences or uses technology to create or improve products or processes, then you may be eligible for the federal Research and Development Tax Credit. In fact, most states also offer their own R&D tax credits that can also lessen the impact of a manufacturer's state income tax burden.
What activities qualify for the R&D tax credit?
Manufacturing activities that improve or modify an existing product or process may qualify for the tax credit, not just patent development. For example, the following activities for manufacturers typically qualify for R&D tax credit:
Improving product quality
Development of second generation or improved products
Product development using computer-aided design tools
Tooling and equipment fixture design and development
Optimizing manufacturing processes
Designing manufacturing equipment
Prototyping and three-dimensional modeling
Alternative material testing
Designing and developing cost-effective operational processes
Integrating new materials to improve product performance and manufacturing processes
Designing and evaluating process alternatives
Evaluating and determining the most efficient flow of material
Designing, constructing, and testing product prototypes
Increasing manufacturing capabilities and production capacities
Qualifying for the R&D tax credit and the Four-Part Test
R&D tax credit eligibility largely depends on whether the work you are conducting meets the criteria established by the IRS in its Four-Part Test:
Elimination of Uncertainty: You must demonstrate that you've attempted to eliminate uncertainty about the development or improvement of a product or process. In other words, something that has been changed solely for aesthetic purposes would not qualify.
Process of Experimentation: You must demonstrate – through modeling, simulation, systematic trial and error, or other methods that you've evaluated – alternatives for achieving the desired result.
Technological in Nature (The Discovering Technological Information Test): The process of experimentation must rely on the hard sciences, such as engineering, physics, chemistry, biology or computer science.
Qualified Purpose (The Business Component Test): The purpose of the research must be to create a new or improved product or process, resulting in increased performance, function, reliability or quality.
How to succeed in claiming the R&D tax credit and avoiding an audit
Documentation is critical when preparing a claim for the R&D tax credit. Your documentation must prove that you:
1) qualify for the credit; 2) have conducted the activities for which you are taking the credit; and 3) qualify for the financial amount you are requesting. A well-documented credit can be claimed safely on R&D work that meets the qualifications that will withstand an audit.
To avoid an audit, be aware that these factors can increase the likelihood that your R&D credit claim will be audited:
The overall size of your credit claim.
The credit you claim versus the industry average.
Claiming the R&D tax credit when you file an amended return – because all amended returns receive additional attention by the IRS.
Your industry and whether the IRS perceives a potential for abuse in that industry.
Your NAICS business code, and if it indicates you may not be eligible, such as hair salons and restaurants.
Enlisting the help of any R&D tax professional will help to ensure that your claim will succeed. A specialty tax credit service provider can help you navigate your existing record-keeping methods and standards and recommend the best methodology to support an R&D tax claim. In the event that you are audited and asked to produce documentation, you should count on your R&D tax credit professionals to proactively take on all of the details so that you can go about the business of running your company.
The Black Line Group Promise
We follow the tax law and will never claim a credit we cannot defend for you or your business. Frankly, it would be a waste of our time and your time to claim credits that would put you at risk!
However, if you are randomly selected for an audit, you can give us a call and we'll identify the true source of the question and answer it on your behalf. We don't cut corners; we just help you access money you've already earned.